Public Address/Audio System
Our sound experts match the system components to the acoustics and requirements of sound quality for your specific site. size is not an issue with the breadth of our product line. We're familiar with issues of reverberation, signal processing, signal combining, mixing, matching each component from the microphones to the speaker drivers to producing the most authentic sound reproduction possible. We provide complete system design and installation for all sizes of Professional Sound Systems no matter what your requirements.


Background Music System
We offer the only complete end-to-end Public Address and Background Music System with a complete line of hardware and software. Not only connects and controls devices; we integrate and automate all the building systems to provide a connected experience. We deliver integrated solutions for audio, video, IP, lighting and climate control, making wiring and installations easier and promoting system integrity.
Audio/Video Intercom System
The audio / video intercom product is available in various designs to suit and add value to your property. Door Entry Systems give you safety and convenience in checking visitors by both video and audio without having to open the door. Once the person is identifies, the door can be open via the same monitor. For more security you can have the main entrance panel with built-in pin code and electronic lock. This application can be used in commercial and residential buildings, plus in single or group of villa projects.


Interpretation/Speech Translation System
We provides complete solutions of advanced electronic conference and congress products for the meeting/venue industry. Including conference discussions/participation, conference voting and multilingual interpretation systems to accommodate the requirements of smaller meetings to large-scale international conferences.
Digital Signage System
Digital Signage is a type of content advertising in different locations at specific times. Digital signage offers superior return on investment compared to traditional printed signs. Digital signs may be scrolling message boards, LCD or plasma Display panels, electronic billboards, projection screens, or other emerging display types that can be controlled electronically using a computer or other devices, allowing individuals or groups to remotely change and control their content.
Digital signage has been given very wide definitions. Generally, it refers to screens playing digital content in an out-of-home environment, be it in a shopping mall, in an office building or even outdoors. It is often referred to as narrow casting and digital out-of-home media.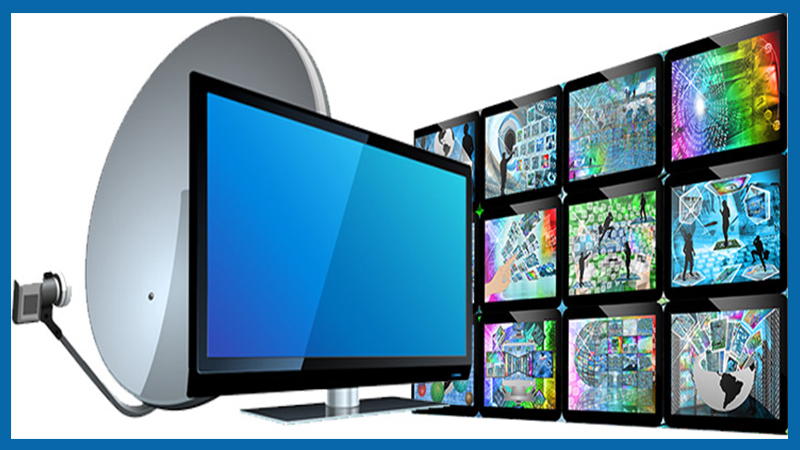 SMATV/IPTV System
Satellite Master Antenna Television (SMATV), is a system that uses multiple satellite and broadcast signals to create a single integrated cable signal which can be distributed over a coaxial cable network. This system is similar in some respects to the IPTV system, but there are big differences in the equipment and implementation.
We can study your requirements and recommend the best solution for your needs. We can provide either system in its entirety or a hybrid system with both components for maximum flexibility
IPTV (Internet Protocol Television) is a system where a digital television service is delivered using Internet Protocol over a network infrastructure.We provide the end to end turnkey solution for your IPTV requirements. We will design the network, prepare the BOQ, procure and supply all required equipment, Install and maintain the solution.We will provide the full
design and as built documentation for all our installations. We can also provide the various components individually if required, including the IP head end system, equipment rack, Middle ware, Encoders, switches, distribution network components etc. Add on services like VOD and Music On Demand, subscription for encrypted channels and User Interface personalization can be provided as required.